Our Brand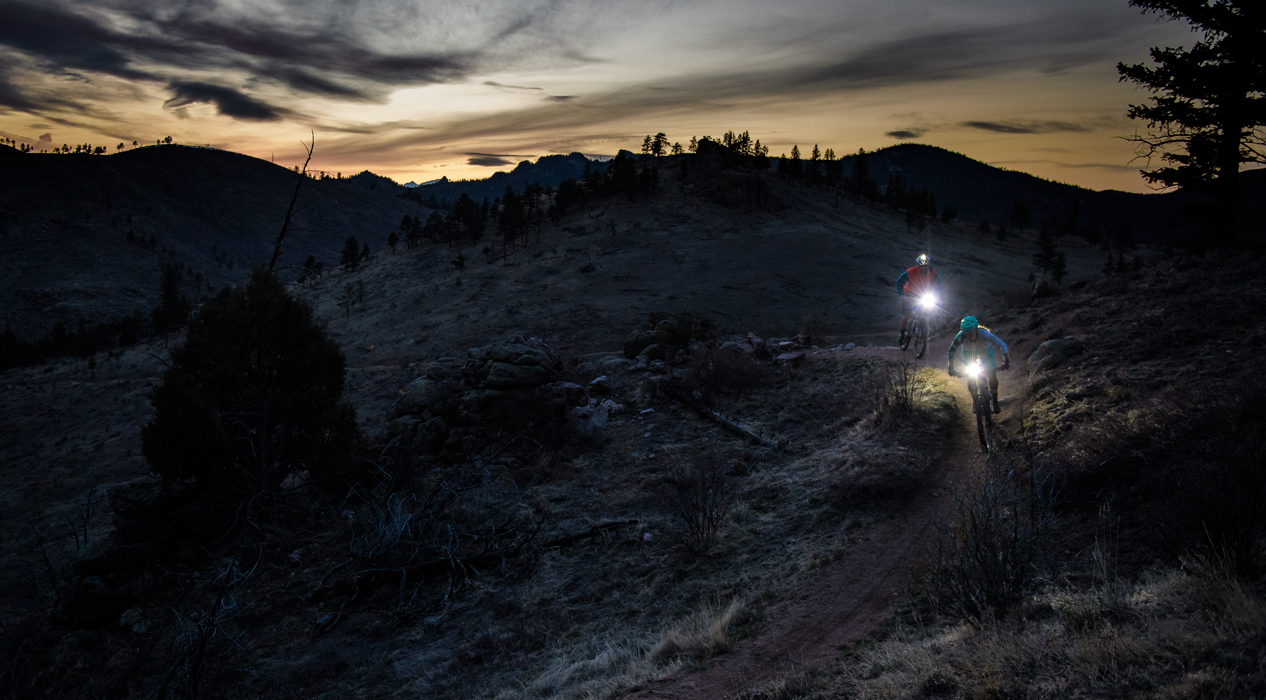 The purpose of CatEye's existence never changes, even when the era changes
At CatEye, our corporate philosophy is to contribute to society by creating new value for safety, health, and the environment. Since our founding some 60 years ago, we have maintained this philosophy while working as a development-oriented manufacturer in the field of recursive reflectors, lights, computers for cycle sports, and traffic equipments. We have brought to market a range of products in our effort to add new value by combining production technologies nurtured over the years with stateof-the-art optical molding and electronics technologies. Inspired by the requests and expectations of our customers, we have established a precise customer support system for each region by developing a global sales network early in our history. This network has allowed us to provide more people with more enjoyment through our products. These efforts have earned CatEye the trust and high expectations of customers around the world, which has in turn allowed us to continue growing.
CatEye's Core Technology
Measuring
Since they were first introduced, CatEye cyclocomputers have been enthusiastically received by customers around the world, earning a reputation for advanced technology and user-friendly interfaces. Based on the concept of easy-to-use, easy-to-read interfaces, CatEye has designed and developed a full range of cyclocomputers with functions that meet the needs of both professional athletes and recreational cyclists.
By applying electronics technology throughout its line of cyclocomputers, CatEye created a new communication tool in 2011 capable of recording and sharing photos, videos, and trip routes using a combination of the hardware, a PC application, and sharing website. We established an effective system that lets you use a trip recorder with builtin camera and GPS to share ride data on a Google Map incorporated into the website.
In 2014, CatEye announced a cyclocomputer that employs state-of-the-art technologies to link with smartphones. By simultaneously providing a smartphone app that links with the cyclocomputer, and thanks to the increasing popularity of smartphones, CatEye has reaffirmed its willingness to seek out and overcome new challenges.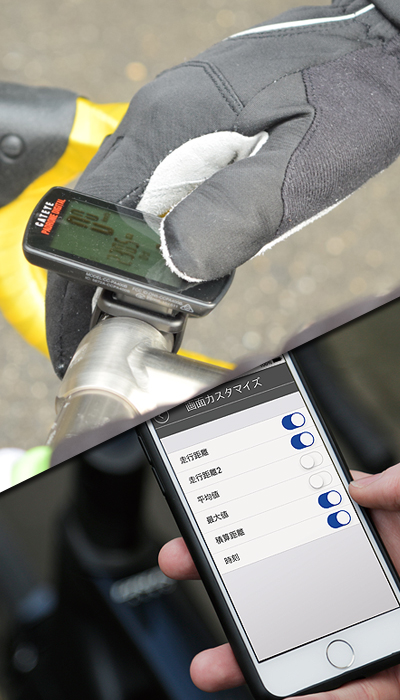 Optics
Cat's-eye reflectors, from which the company derives its name, represent our core technology. Our reflectors are compact yet boast world-class reflective performance, all the while complying with the standards of countries around the world. At CatEye, we apply our optical technology to our headlights, safety lights, and tail lights. As light sources--particularly those for headlights--switching from bulbs to LEDs has allowed us to ensure greater durability and more efficient performance. We have developed a range of new technology that utilizes the full illumination potential of white LEDs, including the OptiCube™ and Reverse Offset Lens. In recent years, there has been an increased demand for even brighter lights, which has led to increased battery power consumption. To improve the usability of our products and help protect the environment, CatEye is committed to increasing our range of environmentally friendly, rechargeable battery-powered products that can be used repeatedly. From safety lights for urban riding to high-power rechargeable lights for off-road night rides, CatEye produces a wide range of products to meet a variety of needs.
The uses for our light technology do not stop at bicycles, however. We also produce emergency triangle reflectors for automobiles, interior and exterior products, headlights and tail lights for motorized three-wheeled vehicles for seniors and agricultural machinery, directional indicators, and other parts. Other CatEye products often found on roads include construction work lights and reflective lane markers.
CatEye-developed products are designed to contribute to the safety of people and vehicles everywhere..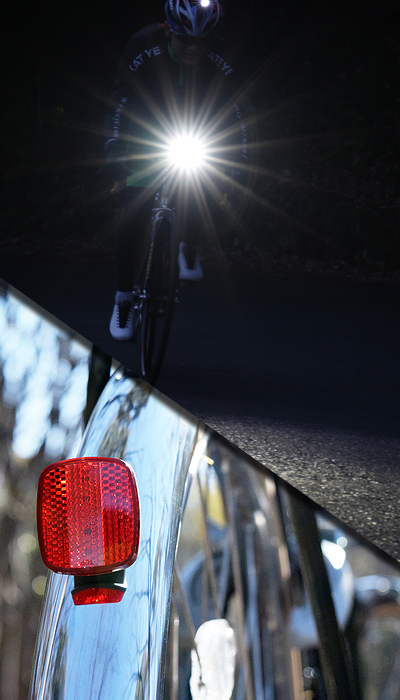 Product Design Awards
Headlights
HL-EL400 (2004) : Good Design Award
TRIPLE SHOT (2005) : EuroBike Award
SINGLE SHOT PLUS / SINGLE SHOT (2007) : Good Design Award
UNO (2008) : Good Design Award
HYBRID (2009) : EuroBike Award
NANO SHOT (2011) : Good Design Award
VOLT300 (2013) : Good Design Award
VOLT6000 (2016) : Good Design Award
VOLT6000 (2016) : China International Bicycle Fair, Creative award - Gold
Safety lights
SL-LD100 (2004) : Good Design Award
RAPID1 (2011) : Good Design Award
RAPID X2 KINETIC (2016) : Good Design Award
RAPID X2 KINETIC (2017) : Taipei International Cycle Show, Design award
RAPID X2 KINETIC (2017) : China International Bicycle Fair, Creative award - Gold
WEARABLE X (2017) : Good Design Award
Computers

DOUBLE WIRELESS (2004) : Good Design Award
STRADA (2006) : Good Design Award
STRADA WIRELESS / STRADA DOUBLE WIRELESS (2008) : Good Design Award
CATEYE FIT (2012) : Good Design Award
PADRONE (2014) : Good Design Award
STRADA SMART (2014) : Good Design Award
QUICK (2018) : Good Design Award
QUICK (2019) : iF Design Award
Through worldwide sales network
With more than 60 years of experience in bicycle electronics, as well as integrated optics and precision processing capabilities, CatEye is a Japanese brand renowned for delivering cutting-edge technology at the forefront of design. CatEye lights and cyclocomputers are internationally recognized for delivering new technologies while leading the field in quality and reliability.
An in-depth understanding of the needs of our customers gives us an ideal position to deliver products that can meet the needs of any markets, and our commitment to innovation while continuing to deliver value and functionality has gained the confidence of buyers around the world. This has resulted in a strong global presence with more than 60% of sales coming from markets outside of Japan.
CatEye provides a total service package that begins with an initial concept and continues through all stages of product development, ensuring that we meet the highest standards in every stage of the production process. We offer a comprehensive service network that includes customer service and marketing offices in Japan, North America, and Europe. We also participate in major international bicycle tradeshows including Eurobike in Germany, Interbike in USA, and Taipei International Cycle Show in Taiwan.
Overseas Affiliates
CatEye America, Inc.
2825 Wilderness Place Suite 900, Boulder CO 80301-5494, USA
TEL:+1-303-443-4595
FAX:+1-303-473-0006
President: Douglas Brown
CatEye (Taicang) Co., Ltd.
No. 1-8 FaDa Road, Taicang, Jiangsu Province, China
TEL:+86-512-5345-6368
FAX:+86-512-5345-6369
CatEye (Shunde) Co., Ltd.
Industrial 3 Road, Leliu Shunde, Guangdong, China
TEL:+86-765-553-0298
FAX:+86-765-553-0263
Kunshan CatEye Trading Co., Ltd.
No.918 PengQing Road, HuaQiao Town, KunShan, JiangSu Province, China.
TEL:+86-512-8689-4020
FAX:+86-512-8689-4015