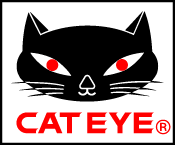 Pairing a smart computer with a smartphone
• Pairing is necessary to use a smart computer or a sensor.
• Do not pair sensors at a race venue or in similar locations where there are a lot of other users. Doing so may cause the smart computer to be paired with another device.
​
1. On the measurement screen, press MODE for 1 second to display the smartphone search screen.
​Smartphone searchscreen

​
2. From

(MENU) at the top left of the screen, turn on [Connect] and tap [Device].
​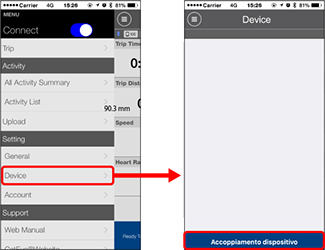 Tap [Pair to Device] to start pairing.
When Cateye Cycling™ detects a smart computer, the smart computer's name will be displayed on the screen, and pairing will be complete.
* To continue, tap [PADRONE SMART+] to display the settings configuration screen for the various smart computer settings.
​

Device
Smart computer pairing is now complete.