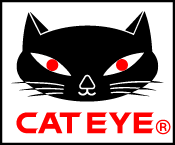 CATEYE PADRONE SMART
CATEYE STRADA SMART
Connecting smartphone and smart computer
​
1. Open Cateye Cycling™ app, tap

(Trip) and then set [Connect] to ON.
* When there is an existing activity, the activity screen is displayed.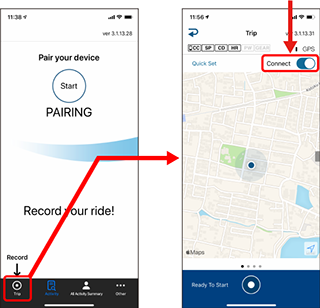 ​
2. Press MODE to display the smartphone search screen and connect with the Cateye Cycling™ app.
When smart computer connects to the Cateye Cycling™ app, it switches to the measurement standby display.
* If the measurement screen or other screen is displayed in Sensor Direct Mode, press and hold MODE for 1 second to change to the smartphone search screen.
​


Smartphone searchscreenMeasurement standby

* If the connection is made when Cateye Cycling™ is already measuring, [PAUSE] and measured values are displayed.
* The appearance of the smart computer screen depends on the state of Cateye Cycling™.
Smartphone connection is now complete.