GE100_CONNECT
StVZO 100Lux headlight for E-Bike with connector type relay cable.
FEATURE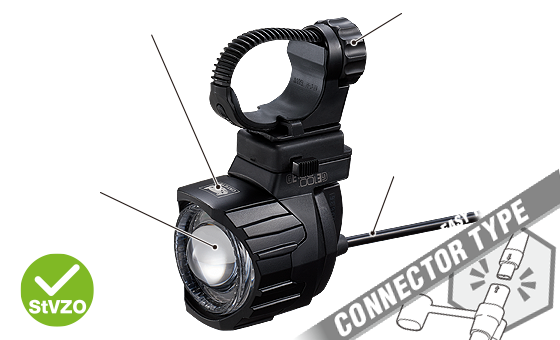 /

text
CLOSE

[HL-EB570G]
100Lux headlight with direct connection to E-Bike drive unit
CATEYE DUAL SYSTEM™
Can be mounted above or below the handlebar by attaching the bracket holder to the head unit upside down.
Can be used as a rechargeable headlight with the optional cartridge battery.

The light unit can be easily removed

from the bicycle via detachable

connector type relay cable

2 light modes (High / Low (Eco))
FlexTight™ H-34N bracket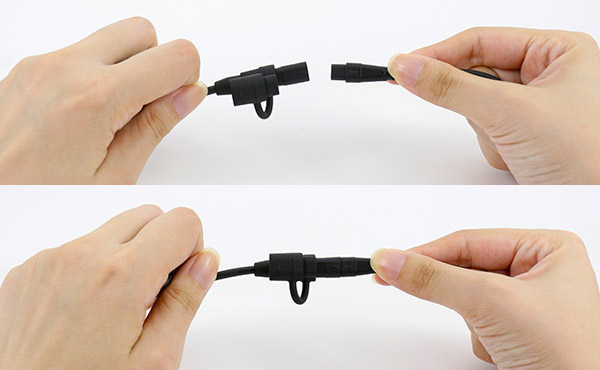 ※Design and specifications are subject to change without notice.
Beam Chart
You can compare two lights side by side. Move the centerline to the right or left to adjust the area. Click on mode button to change modes.
Tech Specs
Dimension:

65.0 x 63.0 x 45.5 mm
Weight:

94.5g (Light unit only)
Modes:

High - 100Lux
Low (Eco) - 10Lux
Water resistant:

IPX4
E-Bike output compatibility:

Input voltage DC5.5 − 14.5 V
Power consumption 6.8 W Nominal power(s)
Cable length Approx. 160 cm [Light unit : Approx. 15 cm / Relay cable : Approx. 145 cm] (Red: Positive / Black: Negative)
Other:

K-No.1808
Lighting mode memory function.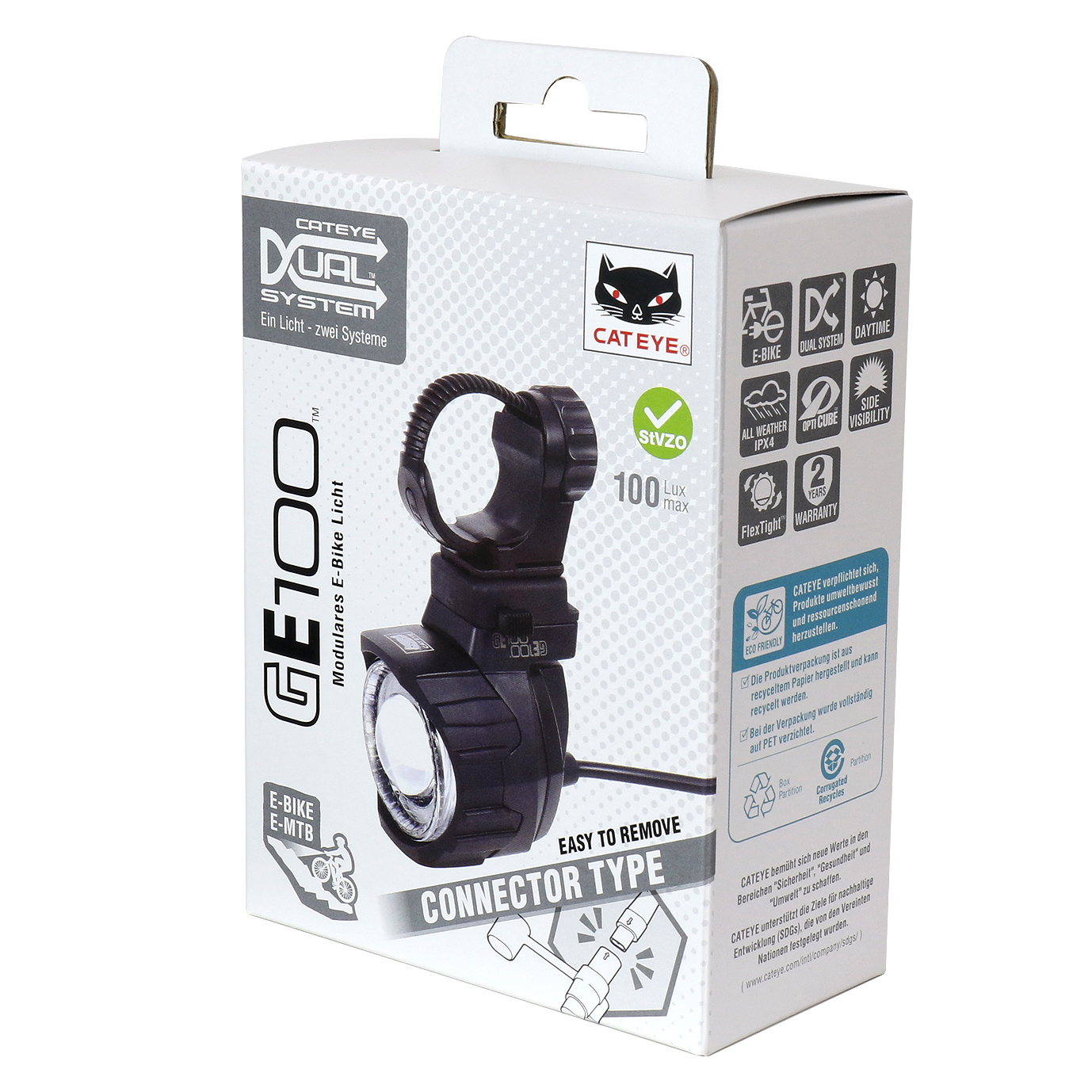 Manual